Cloud
Your Industry and the Cloud
---
There's no one-size-fits-all solution in the cloud arena. We work with clients across industrywide to offer them our specialized support be it healthcare, financial service, government, retail, education or other sectors that faces unique challenges, we can help.
Over two thirds of IT decision-makers surveyed say that cloud computing has given them more time to focus on their core strengths ie strategy and innovation Global BD works with SMB and large businesses in all verticals, offering unbiased and unrivaled expertise from storage to computing to storage backup and beyond. Our cloud expert ensure that your organization receives personalized, support from beginning to the end in every phase of cloud deployment which is assessment, design ongoing management of your personalized solution.
---
Enterprise SaaS and Cloud software Solutions
---
We offer software as a solution to keep your data safe and secure and your workers productive through migration and integration.
The SaaS software model has grown over 500% over the last 5 years. We've helped our customers migrate to SaaS solutions while giving them on-demand account controls to make it easier to optimize subscriptions on the fly. Check out our SaaS solutions for fast quotes on enterprise productivity, collaboration, backup/storage, DRaaS and cloud security software and mobile apps.
---
In just over 2 years approximately 80% of workloads will be processed by cloud data centers. We are with you every step of the way to embrace Infrastructure as a Service (IaaS) with personalized cost saving solutions and services.
Cloud based computing will help you reduce costs in a scalable way which in turn will lessen the load on your IT team. It's not going to be easy to find the right mix of solutions and providers but Global BD IT team can help you find the right mix of services and providers. Our staff of cloud experts offer vendor-neutral advice, custom migration plans and scalable solutions built with growth in mind.
---
Global BD offers end-to-end services for your cloud environment. We help you migrate your applications and data without any downtime, ensuring your solution integrates into your existing and future infrastructure.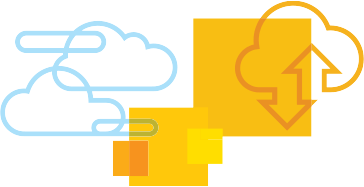 Secure Cloud Migrations
Working with your dedicated cloud expert, our engineers can help you migrate your existing infrastructure to the cloud. They'll integrate cloud processes and applications into your current infrastructure or business processes and test it after migration. Global BD will help you move between cloud providers if required, and our detailed security assessments will help to keep your data safe throughout the migration process.
We offer the following full migration services:
Physical server migration
Database migration
Physical-to-virtual server migration
Virtual server migration
Server consolidation/cloud virtualization
Enterprise applications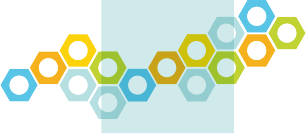 Managed IT Services
Global BD understands that managing on premise and cloud based infrastructure can be complex and challenging. We can help with managed services for the public cloud — which include proactive maintenance, monitoring, notifications and reporting — giving you more time to focus on your business.
We offer managed services for public cloud providers such as Microsoft Office 365, AWS Microsoft Azure, VMware vCloud Air, Cisco Intercloud and others, as well as:
Connectivity for global WAN and IP services, custom fiber, hosted VoIP/SIP and low latency support
Co-location and hosting services
Other cloud-enabled services such as Desktop as a Service, Backup as a Service, Disaster Recovery as a Service and Security as a Service
Cloud Backup and Recovery
Data protection is critical to the success of every organization, yet traditional backup solutions can be slow and difficult to manage. We only work with cloud backup partners who provide reliable resource pooling, elasticity and network access for cloud-based alternatives to offsite data storage. Our Disaster Recovery as a Service (DRaaS) solutions ensure that your critical data, applications and systems are protected and quickly recoverable in the event of a disaster or outage.We only work with cloud backup partners who provide reliable resource pooling, elasticity and global redundancy and network access for cloud-based alternatives to offsite data storage.
Our backup and DRaaS services include:
Carbonite
Druva
Unitrends
Code42
Acronis
vCloud Air Disaster Recovery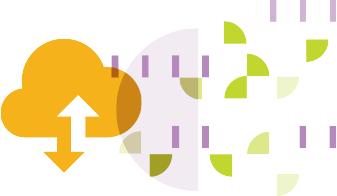 Cloud Virtualization
Global BD offer virtualized networking and compute services that are scalable, reliable connectivity backed by a service agreement that meets or exceeds your individual availability and unique requirements. We can provide you with a a cost-effective, secure and easy way for IT to administer images on desktops and mobile devices.
Our cloud virtualization offerings include:
Cloud storage
Desktop as a service (DaaS)
Cloud compute and networking
Top virtualization software, including Microsoft Azure and vCloud Air
---